Welcome to My Site
Luna and Bernhardt
The above-titled, approximately 18-minute (including credits), early 21st Century, inner city fable opens in a river-bordering Courtyard where Roman Moon Goddess Luna suspends her chess game against Duende, intercepts blind old German Bernhardt and grants him two wishes, then transports him with restored eyesight to the Land where the Lemon Trees bloom where a seashell-necklaced Little Maiden gives them both lemons and he beholds the Little Shepherd on the Rock, harbinger of his doom. Luna then returns Bernhardt to the Courtyard where, before resuming her chess game, she grants his third wish via "il bacio della morte" and covers his closed eyes with two silver dollars for Charon to ferry his soul across the Styx into Hades, where he awakens on a red "magic carpet," rises and wanders from one bucolic locale to another, and walks down a trail that forms a T-section with another, where he encounters the three Afterlife Shades who are to escort him to Schlaraffenland. Click: 1) this page's two vimeo links for a) detailed synopsis and 2:34 clip from the semi-[more like 90%]-final cut and b) 2:04 clip from "Luna and Bernhardt: Behind the Scenes"; 2) flickr: biurlari in upper-left address bar [box]--A.K.A. location or URL bar--for Luna & Bernhardt Preproduction Stills, 2011 and Luna and Bernhardt Production Stills . . . 2012; and 3) this site's Movie Stills for nine more photos. * * * Luna: Odalys Medianero; Bernhardt: Frank X. Mur; Duende: Siegfried Waldemar Kutin.
Completion Funds
Luna and Bernhardt cost under $14,000 to preproduce (June 2010 - June 2012) and shoot (last two "three-day weekends" of June-July, 2012), not counting $1,000 to reshoot a lens-flare-ruined scene (June 2013). The soundtrack's "Know'st Thou the Land" and "The Beloved is Near" (Franz Schubert) and the closing credits' "Ghost's Serenade" (Enrique Granados), obtained via Work Made For Hire agreements, will hopefully be joined by a Czech symphony orchestra-performed and -recorded "Entry of the Gods into Valhalla" (Richard Wagner, Das Rheingold) for the opening credits. Available recordings are either mediocre or prohibitively expensive, the latter also being the case with live U.S. symphony performances/recordings.
If, as is likely, an imminent, Indiegogo crowdfunding campaign will generate insufficient funds to complete Luna and Bernhardt, I welcome potential donors to email Frank X. Mur via the below-listed link if they deem this project worth their while.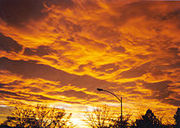 Notifying Visitors of Site Enhancements
Another idea for my home page's text is notifying visitors about the enhancements I put on my site. For example, I want visitors to sign my guestbook or fill out my survey Form E-mailer to answer questions about my site, my business, or my site's topic.
Need some extra help building your site? Here are some topics that may be helpful.
Foreign language video-overlayed subtitles
So that monolingual festival-goers can watch the film in their native tongues, bilingual-subtitled D.V.D. s to non-English-speaking countries will be in both English and, via video overlays, the recipient countries' national languages, be they Portuguese, Spanish, Catalan, French, Italian, German, and Dutch, to be followed by Basque, Romanian, Hungarian, Russian and Chinese, all currently in various stages of completion, and perhaps eventually Japanese, Swedish, Finnish, Polish, Hebrew, and Wolof for Dakar.
Behind the Scenes of My Home Page
Even if I don't put much text on my home page, it's a good idea to include hidden tools that will help me promote my site, so people other than my friends and family actually see it. For example, I could add meta tags, which are hidden codes that allow search engines to find my site. I could also install stats and a counter so I know how many people are visiting. If not many are visiting, submitting my site to search engines will guide more traffic to my site.